We are a trading company that has been operating on the Slovak market since 1997, so we can offer you  proven suppliers, our experience and customer care at an above-standard level, as evidenced by our references. Our company has been working for many years, so you can expect experience and technical advice. IMP Kontakt is a certified supplier of engineering components, which in 2022 celebrated the company's 25th anniversary.
Special engineering parts of the highest quality
The high quality of our range is also based on quality certificates  ISO 9001, ISO 14001, VDA 6.1, PQA for metallurgical material, IPQC for testing in the production process and OQC for output control. All our products comply with ROHS guidelines.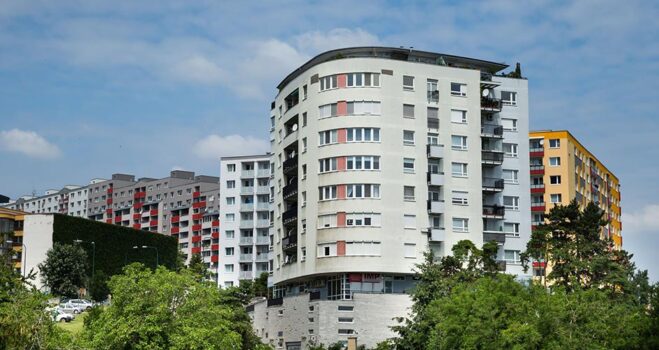 Why work with us?
TOP 7 reasons why our customers recommend us to their friends:
Quick customer service response
High quality and top design awarded with a series of prices
Wide range also supported by 3D models
High-quality central warehouse in Vienna and Bratislava
Adherence to delivery deadlines
Long-term cooperation and friendly employees of the company
Clear websites and catalogs
Our motto: Customer satisfaction is our number one priority.
Assortment overview:
Our range consists of the following groups of engineering components:
1. Elements for sheet metal and profiles
Self clinching nuts, standoffs, studs into sheet metal. In the Slovak Republic, we were pioneers in the technology of pressing elements into thin sheet metal. We have been cooperating with a major European manufacturer of pressing elements for several years. In r. In 2005 we started cooperating with a certified manufacturer of pressing elements from Asia. Over time, our activities have gained such dynamism that we currently export press elements and related products to the Czech Republic, Austria, Germany and Hungary.
Nitovacie matice slúžia na vytvorenie závitu do tenkých materiálov (najčastejšie plech, plast), hlavne v tých prípadoch, kde nie je materiál dostatočne silný na to, aby bolo možné použiť technológiu závitovania. Medzi ich výhody patrí nízka cena, rýchla aplikácia, vysoká pevnosť spoja, široká možnosť použitia. Vyrábame ich v rôznych prevedeniach a materiáloch (zinkovaná oceľ, nerez, hliník).
Matice v klietke – jedná sa o spojovací materiál určený na vytvorenie závitu v tenkom materiáli, najčastejšie v plechu alebo plaste. Matice sa aplikujú do prevažne štvorcových otvorov, avšak existujú aj iné vyhotovenia. Samotný prvok sa potom skladá z pružnej plechové klietky a v nej sa voľne pohybujúce matice. Matice v klietke sa vyrábajú v rôznych materiáloch, ktoré je možno aj kombinovať, ako napr. oceľová klietka / nerezová matice pod.
Výhodou matíc v klietke je, že ich môžeme kedykoľvek z výrobku demontovať a premiestniť ich na iné miesto. Najčastejšie využitie potom nájdu v rozvádzačových skriniach alebo serveroch, kde možno voľne prispôsobovať výšku políc pre jednotlivé komponenty.
Naváracie prvky sú spojovacie materiály určené pre aplikáciu do tenkých plechov. Delíme ich na skrutky s vonkajším závitom, kolíky bez závitu a čapy s vnútorným závitom. Ďalšie rozdelenie je potom podľa toho, z akého materiálu je prvok vyrobený, a to buď pomedená oceľ, nerez alebo hliník. Na dopyt môžeme dodať aj špeciálne mosadzné prevedenie. K ich navareniu sa používa špeciálne kondenzátorové zariadenie, ako napríklad nami ponúkané prístroje C66 alebo C99.
Trhacie nity majú veľmi široké využitie a slúžia prevažne na vytvorenie nerozoberateľného spoja dvoch, alebo viacerých vrstiev materiálu. Spájať možno rôzne sily aj druhy materiálov (najčastejšie použití ich do tenkých plechov). K ich aplikácii slúžia špeciálne nitovacie kliešte, a tie sú buď manuálne, pneumatické, alebo akumulátorové.
6. Flexible quick connectors
Na Slovensku sme jedna z prvých firiem, ktorá priniesla technológiu závitových vložiek Baer a Recoil. For the Recoil range (spring threaded inserts), we received from all European retailers in 2005 from Alcoa Fastening Systems Ltd. price for the highest dynamics of trade turnover.
9. Lisy na zalisovanie lisovacích prvkov do plechu
Lisy Prima Maxi 450 a Prima Inserter. Lis je kompaktné zariadenie s vysokou produktivitou a nízkymi nárokmi na priestor. Pozostáva z veľmi kvalitných komponentov, čo mu zaručuje dlhú životnosť a spoľahlivosť. Vyznačuje sa jednoduchým ovládaním a nenáročnou údržbou.
10. Nitovacie náradie pre trhacie nity a nitovacie matice
Náradie pre trhacie nity a pre nitovacie matice. Nová škála nitovacích nástrojov POP® je ideálna pre širokú škálu aplikácií – vrátane opravy a údržby strešných krytín a obkladov, vykurovacích a ventilačných zostáv. Všetky modely sú navrhnuté tak, aby ponúkali najlepšie vlastnosti na trhu. Tieto nástroje ponúkajú kvalitu, trvanlivosť a spoľahlivosť, ktoré sa očakávajú od originálnych nitovacích nástrojov POP®.
11. Servis nitovacieho náradia a dodávky náhradných dielov k nitovacej technike
Zabezpečujeme dodávky náhradných dielov a pozáručný servis ručného a pneumatického nitovacieho náradia od rôznych výrobcov. Pri dopyte náhradného dielu, alebo zabezpečenia prípadného servisu prosíme poslať názov výrobcu a typ prístroja, prípadne fotku.